What to Wear: Working from Home
April 6th, 2020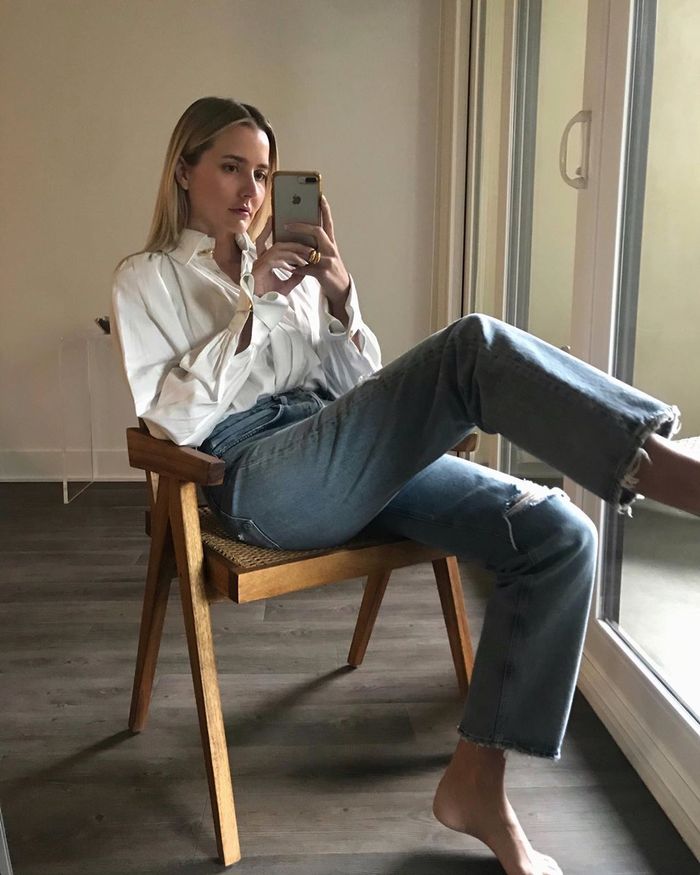 For many, working from home is the new normal. It can be very tempting to wear sweatpants, leggings or even pajamas every day in this unprecedented time of Covid-19. While it's not necessary to adhere to an office dress code at this time, studies have shown that a "put together" look keeps us feeling balanced and productive. I encourage you to find a relaxed (but chic) style that still prepares you for the stressful day ahead!
I've had clients and friends alike reach out to me because they're struggling with "Zoom appropriate" work looks. Although some might think it's trivial to think about your outfits during a global pandemic, things will eventually go back to normal and you want your boss and colleagues to be impressed with how you worked under pressure (even if you actually had to mask your stress and anxiety under a beautiful statement top). For me, fashion is a good distraction from the news. It's a way for me to relish some small pleasures these days. I've also found that dressing in jeans and a button-down keeps me motivated to work. It's best to do what helps keep you on track mentally, physically and emotionally.
For some inspiration, I've put together a few outfit formulas that I think will make your life easier in these difficult times:
Statement Top + Dainty Jewelry + Leggings = Zoom Outfit 1
Basic Tee + Statement Earrings + Flared Jeans = Zoom Outfit 2
Polished Blouse + Metallic Hoops + Skinny Button Fly Jeans = Zoom Outfit 3
Basic Tank + Chunky Necklace + Silk Pajama Pants = Zoom Outfit 4
Most of all, keeping it easy is where it's at!
Finally, there are also some very important tips to keep in mind when you're visually interfacing with colleagues, clients and friends….
To give yourself an instant facelift:
Within the Video Settings menu check the box for "Touch up my appearance" to activate the filter.
To give yourself glowing skin:
Find a window light or warm light. Overhead light is not as forgiving.
To up your chin game:
Make sure your camera is coming from a mild angle or "selfie angle" but never an upward angle. Subtle is key here.
Zoom away!!
threadsofhershey.com/shop