Visual Guide to Spring Styling…
February 22nd, 2021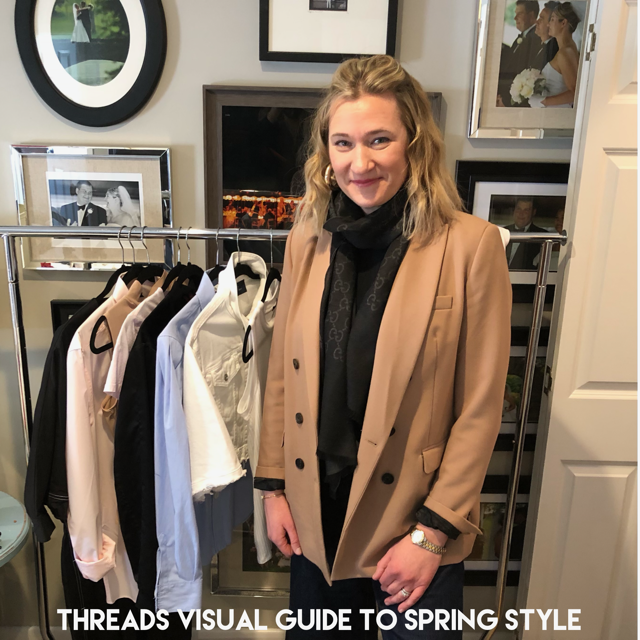 If we are being honest, neither Kristin nor I feel completely comfortable on video. However, we feel like this particular transition to spring will be a significant one given our collective journey over the past year. We thought it was important to give back by providing you with an insiders peak into how we are approaching Spring style! We wanted to share a visual guide outlining some simple strategies for how to make your wardrobe work really hard, while also feel new and inspiring. Fashion can, and should, provide joy and hope, not just comfort and support. 
We start this week with tips and tools for how to edit your closet. Next week we talk about how to build a spring capsule wardrobe. Finally, week three will focus on how to shop for items and on a limited budget.
 We hope that you enjoy our short and informative videos. If you have questions or want more information on topics we discuss, please feel free to contact us.
Fashionably Yours,
Kristen and Kristin
Threads Closet Edit Spring 2021 – YouTube
Click on link to view Threads Visual Guide to Spring Style!