The Key to Fall Layering
October 12th, 2020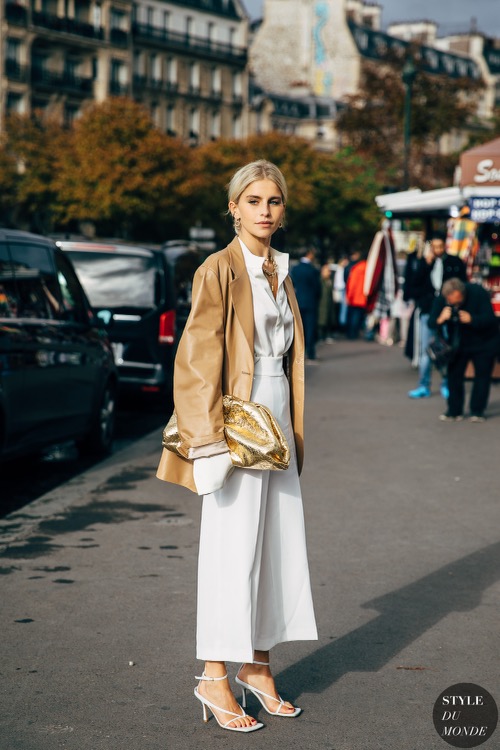 This time of year, the weather seems to shift gears quickly and we are left trying to figure out how to mesh our summer and winter wardrobes to make Fall looks. The key to success in the transition—layering. But, I'm not just talking about throwing any old coat or sweatshirt over an outfit. There is an art and, as I like to think, science, to the layered look.
Layering requires careful crafting. For example, in addition to being easy and comfortable, the layers should provide warmth, compliment your shape, and the colors should reflect the season. For example, I can still wear my fitted blush pink summer weight tee but it's best paired with an oversized blazer that has color depth and richness (hunter greens, burgundy, and caramels). Those kinds of well-designed color combinations and shape pairings make for Fall magic.
Here are three layering formulas that Kristin and I love for this season:
1.  Moto Jacket + Midi Dress + White Booties
2. Cropped Chunky Knit Sweater + Button Down Shirt + Cropped Flare Jeans + Loafers
3. Ribbed Body Suit + Bomber Jacket + High-waisted Trousers + Moto Boots
What are your fabulous Fall layering combinations?? Email us kristen@threadsofhershey.com.
XO,
Kristen and Kristin