The Art of High-Low Mixing
February 17th, 2020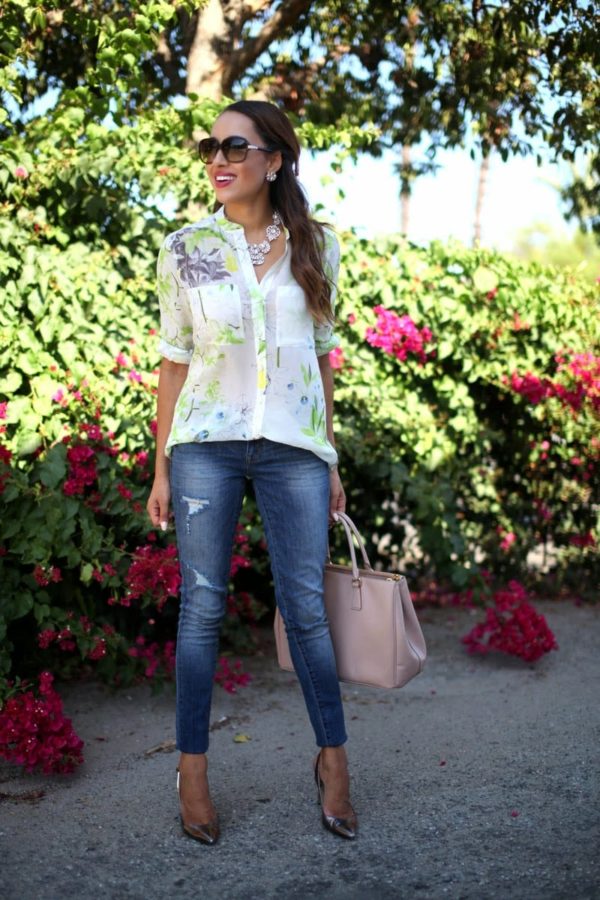 The art of mixing high and low fashion used to be a closely guarded secret weapon of uber stylish women on a budget. In the past, you would never openly admit to coupling say, a pair of Jimmy Choo's with Costco Jeans, or a Chanel bag with a Target brand dress. Today, however, it's an ingenious and practical strategy to composing a super stylish outfit on a budget!
The idea of high-low mixing is to create an outfit that conceals where you spent money and where you saved. I love this because I know that some women like to spend on certain things and save on others. Where and how you spend our money should be entirely up to you. As a result, there is no right or wrong way to mix high-low. In fact, the more creative you get with your pairing, the better the outcome can be. Little secret…I consider high-low mixing an important tool in my fashion tool kit.
If you're just getting started, here's some advice… I generally (but not always!!) buy high-end shoes, bags, tops, blazers and coats because I feel like these pieces can make or break a look. If I use a high-cost item as my jumping off point then I can mix in one to two low-cost items (e.g., tees/tanks, jeans, shorts, sweaters/knits, shades, and statement jewelry) without cheapening the look. Typically, my low-cost pieces require constant refreshing because I use them to add interest to a look or inject the seasonal "it" color. No matter what, I make the look my own so that my high-low pairings still reflect my personal style. I don't try to pair things for the sake of pairing something high-low. That's a no go!
Happy mixing!
PhotoCred and inspo: @elizebethkeene
Target Denim, Guess shoes, Chloe sunglasses, Prada bag, BCBG top, JCrew necklace and earrings