Swimwear You Can Wear All Day…
June 8th, 2020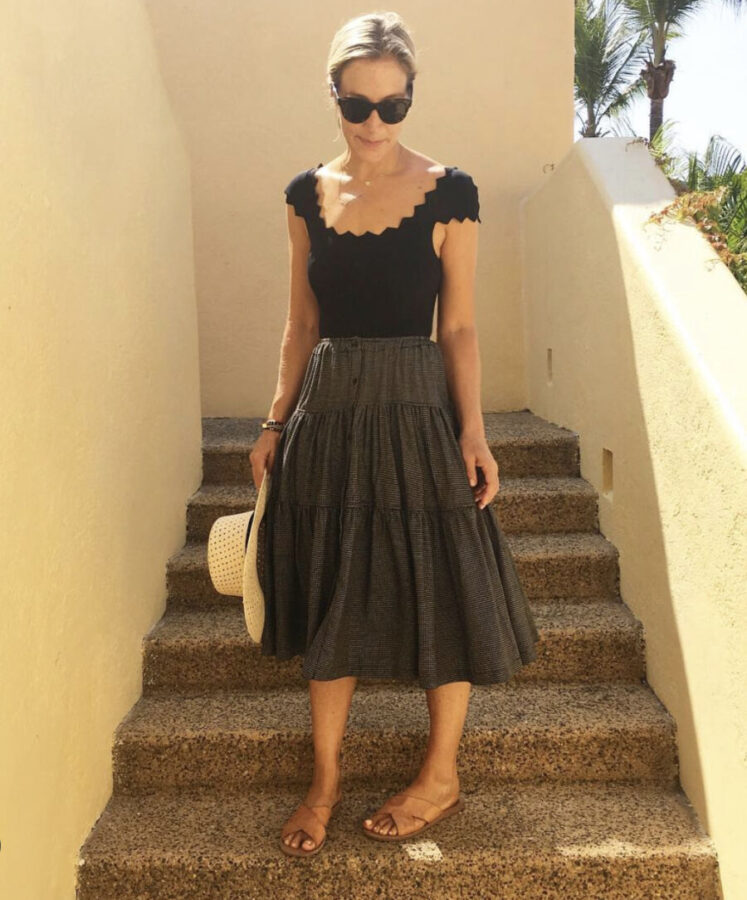 Whether you're living at the beach this summer, frequenting a neighborhood swimming hole, or making the most of a backyard blow up pool, there's one thing that we all have in common. We all need a bathing suit (at least one!) that can last the day, move like an activewear top, and look fabulous. That is kind of a tall order, but if you put in the time to find a great suit, I promise that you will be happier and feel more confident this summer!
I've been watching this season's bathing suit trends, some of which I love (textured fabrics and high-waisted bottoms with belts and hardware!) and some of which are controversial (the under-boob bikini top?).  But one thing never goes out of style–a suit that stays put and allows you to move around freely. Sometimes you just need a more subtle take on a bathing suit, especially if you are running after small kids all day or visiting at a family pool party.
This week, Kristin and I narrowed down our favorite "anything but basic" wearable bathing suits. Rest assured, you can swim, jog, and even cook dinner in these great looking quarantine summer suits. This is important because we both plan on wearing our suits for the long haul day in and day out. If quarantine has taught us anything, ease and comfort are at the top of the order!