Swim Capsule Part II: The Finishing Touches
June 14th, 2021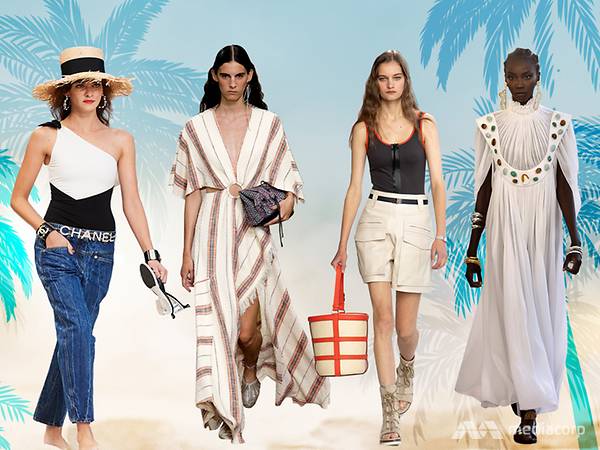 Last week we talked about building a swimwear capsule and the importance of having interchangeable bathing suits and cover ups so that you can make multiple looks out of just a few items.
Accessories are also critical to the success of your capsule and require lots of thought and care. And by accessories, we are talking the whole kit and kaboodle–hats, bags, sunnies, shoes, and jewelry, oh my!
Small items can pack a punch and be added to a look to make it feel a certain way. For example, if you pair your swimsuit with a cute baseball cap and athletic shorts you get a sporty vibe. Add a lace or crochet dress and sleek dark glasses for maximum sex appeal. Finally, add a wide brim hat and espadrilles for a sophisticated resort look. Hopefully, you get the idea about how accessories can add that little something extra!
Now it's your turn to show us how you accessorize your swimwear!
Best,
Kristen and Kristin