Style Journey with Sara Bozich… Part 3, SHOP!
March 19th, 2021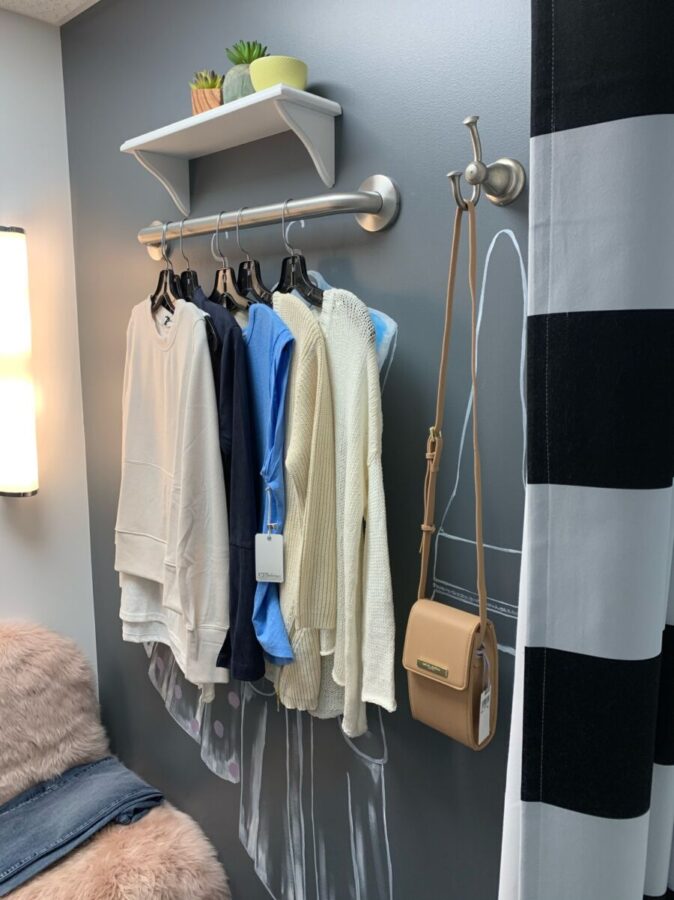 Threads of Hershey has been partnering with Sara Bozich, an entrepreneur who runs a consulting firm under the same name, for several months. Sarah has been the go-to source for Central Pennsylvania for almost two decades, and she now uses her experience to help market and promote local companies, products, and services like ours. We approached her about editing her closet and exploring her personal style. The timing could not have been better… Sarah had been working from home for about 10 years, long before the COVID lockdown, and was struggling to find her style outside of sweatpants and leggings. We hope that Sarah's story inspires you to explore the many benefits of working with a personal stylist.
Sara is an excellent shopper. She has a great eye for one-of-a-kind vintage pieces and has a great resource in Stash in Harrisburg. When she's not shopping for her beloved vintage, she's supporting other local favs like Little Black Dress, Plum Bottom, and Three Little Birds, and scoring great finds. To take Sara's wardrobe to the next level, we developed a strategy for how new pieces would reflect her personal style and bring increased cohesion to her existing wardrobe.
Sara's shopping strategy included:
– Assessing wardrobe and identifying gaps or underrepresented areas.
– Making a list of priority purchases.
– Researching possible purchases before shopping in-person.
– Working with local boutiques to find great buys
– Trying on items at home and returning what doesn't work.
Our goal for Sara's shopping trip was to focus on underrepresented areas. For example, she had plenty of exercise, leisure, and statement pieces, but not enough versatile basics that could be elevated for special occasions. Sara's shopping list included key basics (jeans, button downs, tanks, and versatile jackets) that she could wear different ways, and that created a neutral backdrop for her vintage items. Using her uniform as a guide, we chose items that reflected Sara's style, were versatile, and that worked with her current wardrobe. Sara now has the tools to use her new items to create something that makes her look and feel professional, confident, and stylish.