Sparkle and Shine, It's Beach Time
June 15th, 2020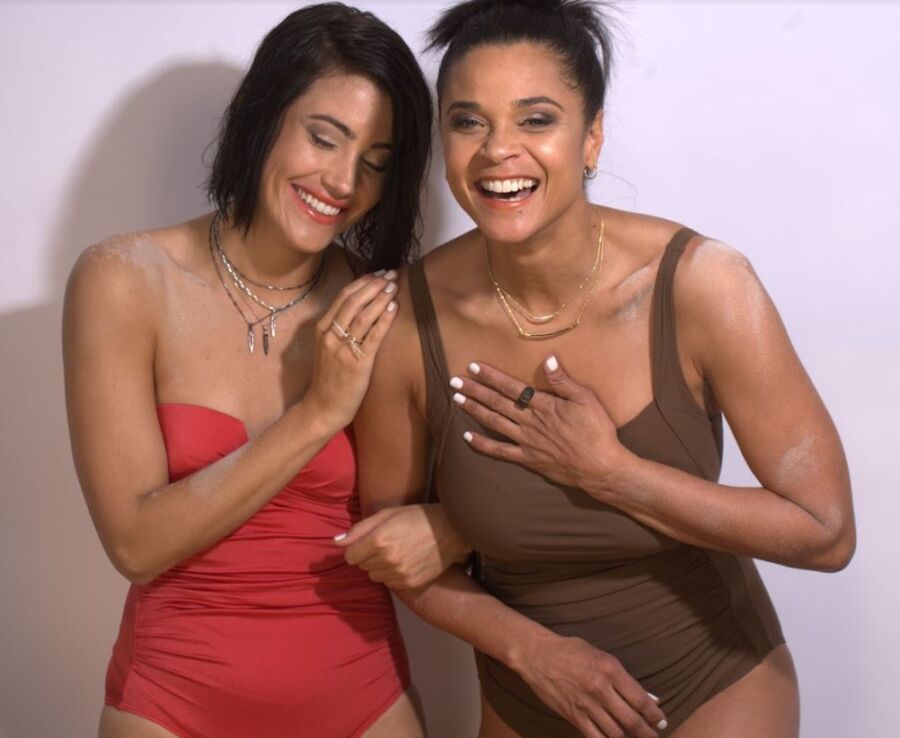 Julia Rogers of REALM Fine + Fashion Jewelry guest authored our blog this week and we are so grateful. We wanted a young, fresh perspective on wearing jewelry in the summer! Ms. Rogers was the perfect pick because not only does she have a Fashion Merchandising and Design degree from Albright College, but she currently works as the Creative Design Director & Social Media Coordinator at REALM Fine + Fashion Jewelry. She hopes to someday own her own co-working space or fashion boutique to empower women to be their best.
***************************************************************************************
Jewelry is a girl's best friend so why would we leave it home for a pool day or a beach trip!? In fact, you do not need an uncomfortable and flashy swimsuit to look amazing! Your swimwear just needs a pop of sparkle and shine! Elevate your swimwear look by grabbing a chic white suit and then throwing on a sexy body chain or anklet, sophisticated hoop metallic earrings, or a playful stack of sparkly rings.
This season is all about layering chains (chunky or pendants, take your pick!), with a great hoop or stud. This look is perfect for the minimalist who is drawn to the classic look or the maximalist who is drawn to the more dramatic look. More into sparkle? Adding a statement piece to your look will instantly make you the best dressed on the beach or at the pool!
Although silver and gold have long been my "go to" metals, sometimes a look requires more. Rose gold and Black Ruthenium can completely change a look. Although traditional gold looks great with a burnt orange bathing suit, rose gold is soft and feminine and can bring out the blush skin tones making the suit look even more spectacular! Similarly, Black Ruthenium, a rare precious metal, adds a different attitude due to its special blackening additives. Because of its versatility, Black Ruthenium can really help you achieve a chic and modern look in a coordinating black or animal print bathing suit.
If you have any questions about how to wear your jewelry or any of the REALM Fine + Fashion Jewelry, contact Julia Rogers at rogersjulia47@gmail.com.