How To Wear Red…
February 10th, 2020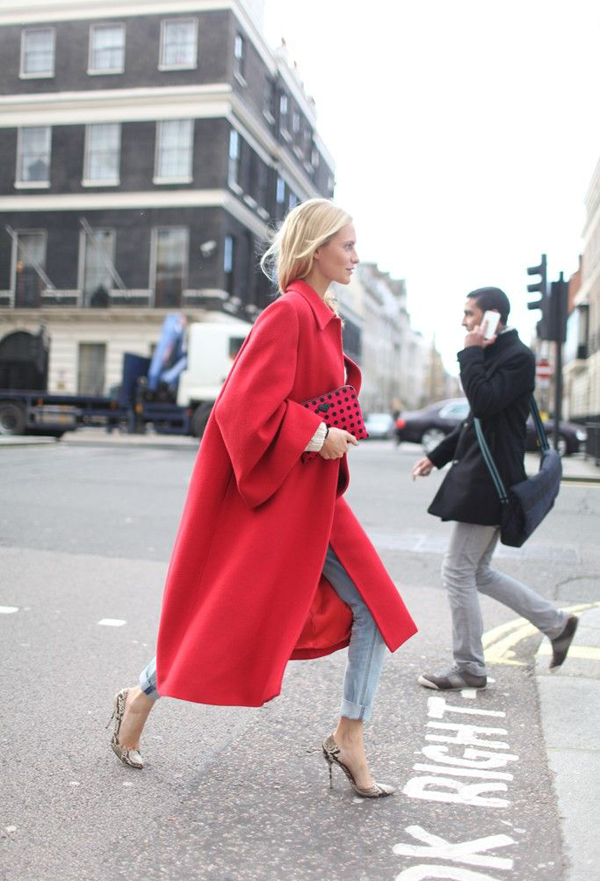 Why are we so afraid of incorporating red into our fashion (and beauty) regimes? Maybe it's because red is a bold and powerful color that literally stops us in our tracks, and then tugs on our heart strings. This must be the reason why so many companies use bright red in their logos—from H&M to Coca-Cola to Budweiser. They want us to emotionally invest.
Maybe red just requires a little more thought and care than other colors when incorporating it into your wardrobe. When I'm working with clients, I typically style red in one of two ways because they are timeless looks—casual with denim or neutrals (camel or grey), or dressier with animal prints or metallics. I try to stay away from obvious pairings like red and black, or red and navy, and instead try to mix in new neutrals (army green or taupe) or soft pastels (blush pink or baby blue) for a crisp, updated look.
Your mood should help guide how much (and how often) you incorporate this primary color into you looks. For the maximalist approach, think long coat, dress, or bathing suit (or bikini). This approach is high impact and will get you a flurry of attention. For the minimalist approach, think bags, jewelry and shoes, but not necessarily a "pop" of color. You want your red addition to be planned, purposeful, and add value.