Guest Blog: Designer Hilary Arthur
August 30th, 2020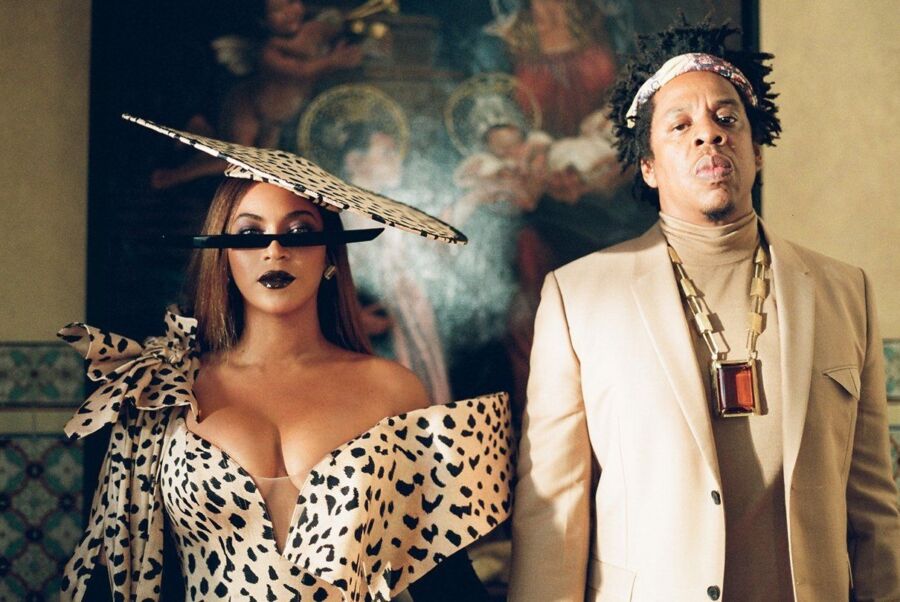 We invited Hilary Arthur, Owner and Fashion Designer with Arthur and Daughters in York, PA to be our guest blogger this week because we admire her personal style and covet her minimalistic private label pieces. She shares insights into how pop cultural and forward-thinking celebrities are inspiring her Fall fashion capsule. We also love how she encourages us to be true to ourselves and to never abandon our love for fashion!

Visit her online at www.arthuranddaughters.com
************************************************************************************************
The sticky hot and humid summer days are here and as the temperatures soar and the humidity thickens to 150% my mind naturally wanders towards thoughts of dense wool, layering waffle knits and shearling lined boots. It happens every August. Dressing and designing clothing for Summer is truly the least inspiring for me. The possibilities are limited, the potential for layering slim and practicality reigns. Sigh. But I am here to discuss hope and what is ahead of us! The most wonderful (fashion) time of the year is almost upon us! Fall! Pass the pumpkin spice!
You may be thinking…How can I get excited about Fall 2020? Where am I going in those shearling boots? My answer hasn't changed much in the midst of the pandemic.  You can stomp to the grocery store, pump gas, and take video meetings in those boots! Wear them for yourself and wear what makes you happy.
As a designer and a consumer, I believe that it is more important than ever to create a personal uniform. I encourage you to purchase a few beautifully made pieces because they will last longer, stand the style test of time, and bring you greater satisfaction (i.e. spark joy) over time.
I have identified five essential pieces that I can't live without.  My Fall uniform consists of:
Arthur & Daughters Private Label Franny Jumpsuit https://www.arthuranddaughters.com/shop
This jumpsuit has long been the cornerstone of my wardrobe. I have had an obsession with overalls ever since my after-school job folding denim at the Gap in the 90's! The Franny jumpsuit is the adult, tailored, minimalist update to those old school coveralls.
Mansur Gavriel Cloud Clutch
https://www.mansurgavriel.com/products/lamb-cloud-clutch-rosa-blush-1
I have been stalking this bag for over a year now. I love the deconstructed, oversized, soft shape. This is not a practical bag but that won't stop me from clutching it while I go to Lowes to stock up on Autumn mums for my porch!
Arthur & Daughters Private Label Efrem Jacket https://www.instagram.com/p/CDjOauMBZd3/?utm_source=ig_web_copy_link
The Efrem jacket was made as a custom piece for one of our special clients and I loved it so much that it has become part of the collection. I am still exploring all the various textiles we can use to make different versions. For Fall we have the quilted denim Efrem that has a beautiful utility and structure. I am looking forward to making a full shearling version.
Arthur & Daughters Private Label Mood Suit. (coming soon!)
I was blown away by the release of Beyonce's latest Lion King inspired album. The videos are a visual feast! Since watching it I can't stop thinking about the camel suit and matching camel turtleneck that Jay Z wears. My answer to this obsession is a Private Label khaki ultrawide leg pleated pant and matching khaki Efrem jacket to create our first suit! Stay tuned to our Instagram feed for the release of these pieces. I will then be wearing them nonstop!
Quoddy D Ring Boots                                                                              https://www.quoddy.com/collections/womens/products/womens-ringboot
I really can't visually stomach the idea of Ugg boots anymore but I truly miss their warmth and the way they hugged my sockless winter feet!!  I believe the Quoddy D ring boot is the answer! It is part boot, part moccasin and has the quirky style aesthetic I'm looking for to banish the Ugg. The best part is that these beautiful boots are made by hand in Maine and you can custom design them!
Hilary Arthur, Designer and Owner
Arthur & Daughters