Cover-ups You Won't Want to Take Off
June 22nd, 2020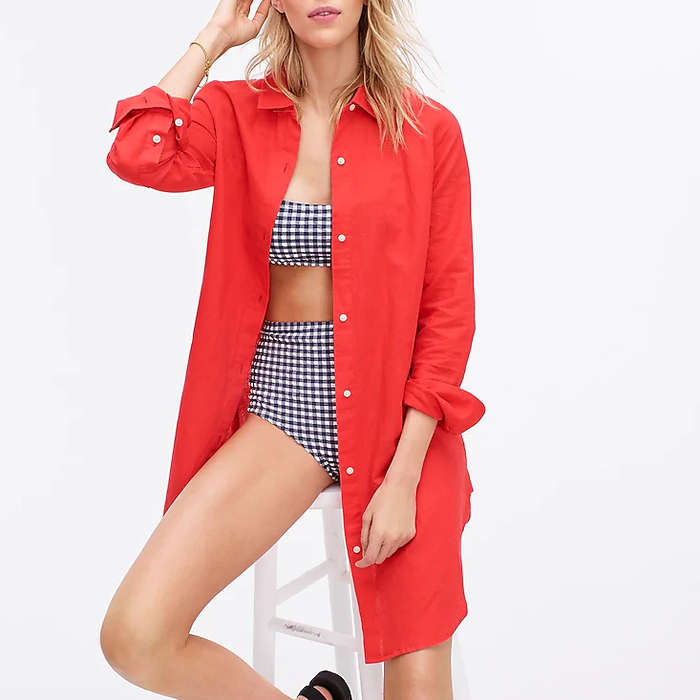 If you are anything like us moms, you spend more time in your cover-up than you do your actual bathing suit. It's not that Kristin and I don't like to get into the pool or the ocean and enjoy the water, it's just that, as moms of older kids we feel like we have earned the right to sit for just a minute. Sit and breath and watch as our strong swimmers splash and play around the pool without us feeling like we need to rescue them every minute of every day. The pool can be an exhausting place when your kids are young and, frankly, at that stage we probably could have cared less what we were wearing poolside.
Now that we are taking an extra five poolside, we observed that the cover-up has more value. Instead of breaking the bank on a new one, however, we were inspired to start thinking outside of the box and take a closer look at our closet staples. We started looking at common items that we already owned—rompers, wrap skirts, dressy wide-leg pants, scarves, button down shirts, hoodies—and turned them into chic cover-ups. We love making our closets work for us!
Just about anything and everything can look beach appropriate if you wear it in a cool and casual way. This week we show you how to take ordinary items that are already sitting in your closet and turn them into something great.