Bags We Are Buying This Fall…
August 10th, 2020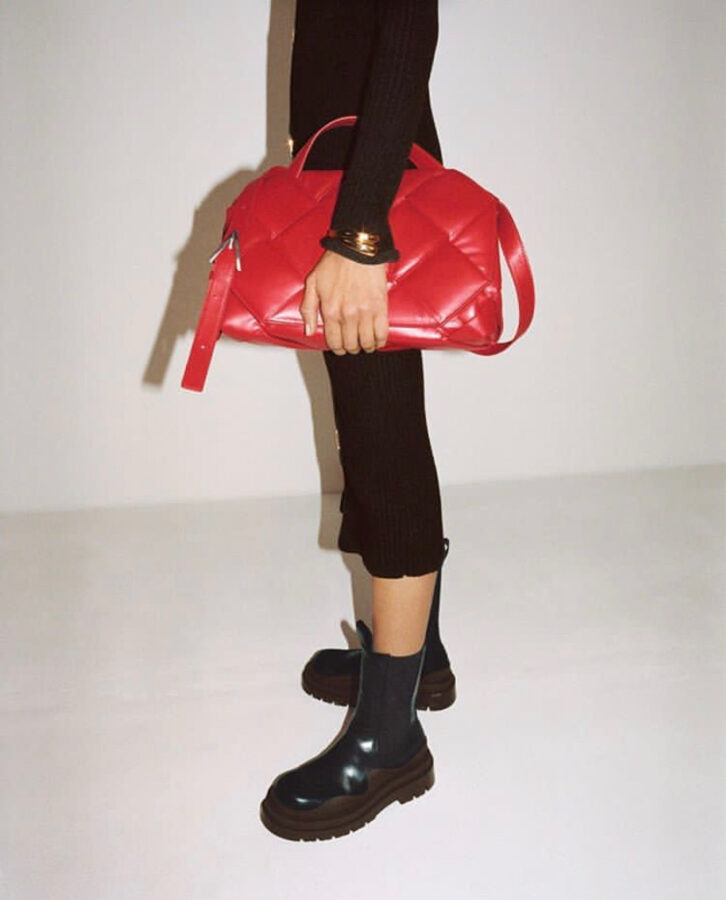 Although Fashion Month (March 2020) looked quite different this year because of COVID-19, we were able to catch sightings of some seriously stylish bag trends for Fall. We especially loved the quilted/padded bags, oversized bags/duffels, thick chain link crossbody bags, furry totes, and mini bags. It's impossible for us to narrow it down to just one!
Handbags are the most functional, hard-working accessory in our closet. They also add texture, shape, and balance to a polished look. But, handbags are more than merely functionality. They are also an expression of personality and style and for this reason they are sacred.
Although we should be playing it a little more conservative this year, Kristin and I can't help but fall in love with the impractical—the mini bags that only hold a phone and lipstick, the oversized bags that give the appearance that you're going on an overnight trip, and the padded "day" clutch that lacks a strap! I'm starting to think that these bags provide us with a much-needed escape from reality! To that, I say thank you!
XO,
Kristen and Kristin