9 Piece Capsule Wardrobe
July 27th, 2020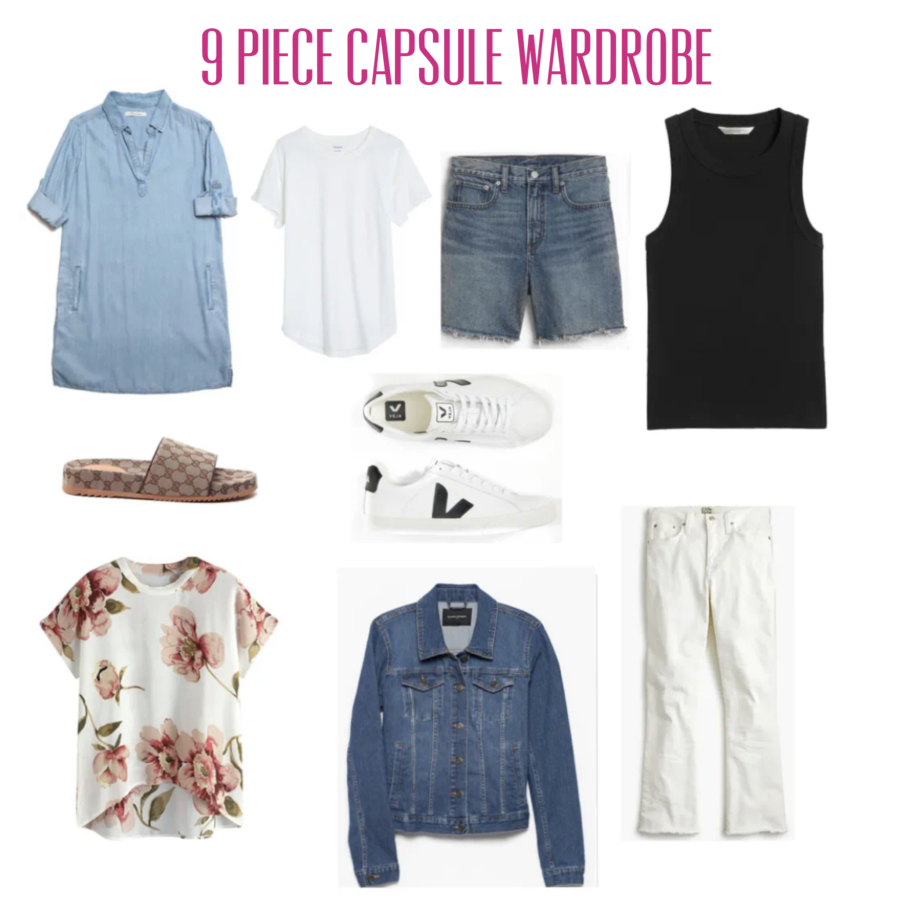 Lately, Kristin and I have been compiling Capsule Wardrobes (a collection of a few essential/basic items that do not go out of fashion and which can be augmented with a few seasonal pieces) for clients who want to simplify their wardrobes and streamline their shopping. We believe that if you start the practice of capsule wardrobing–editing your wardrobe down to your favorite pieces, styling outfits that reflect your personality, and shopping more intentionally–that you will be happier and more confident in your clothing.
It got us thinking about a 9-piece summer wardrobe. Could we boil our closet down to just seven items that we can't live without this summer? We toiled and tried and came up with the 9 pieces we could, excuse me, would never give up:
Mid-rise Bermuda jean shorts
Cropped straight-leg white jeans
Denim jacket
White tee
Black ribbed tank
Short sleeve statement top (pattern, print, texture)
Casual dress (white, denim, print)
White sneakers
Designer slides
A capsule wardrobe makes dressing everyday easier, save money and time, and enable you to create a more thoughtful wardrobe that reflects who you truly are. By mixing and matching these items, you create a look that is consistent, stylish, and easy to assemble. We promise, capsuling could change your life!
What are the 9 pieces you can't live without? We want to hear!
XO,
Kristen and Kristin